Semi-Finalist Award At E20X
Leading innovator of front line employees service rating selected by a panel of judges as semi finalist of top industry award recognizing innovative startup companies in the hospitality sector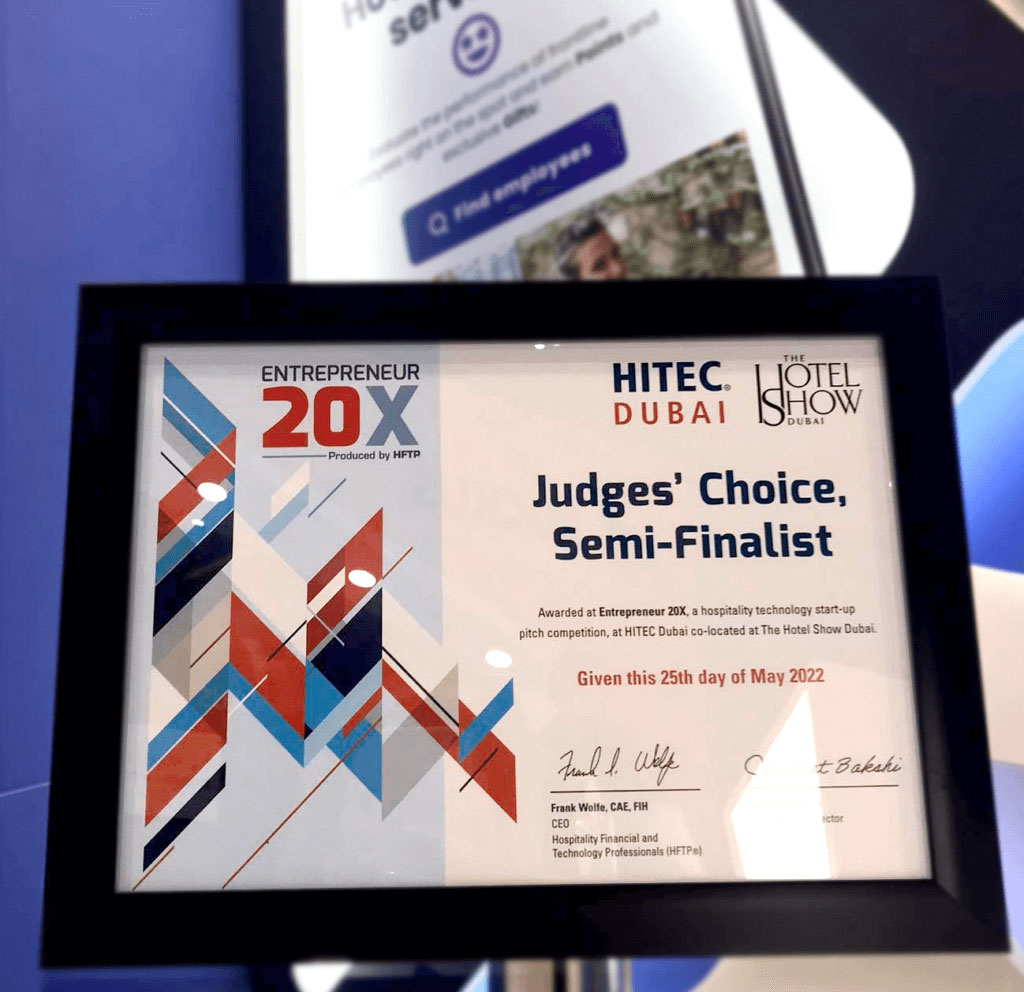 Dubai – HITEC Booth #1A18 – May 2022 – S-Rate a leading application of front line employees service rating for the hospitality industry, has continued its winning streak, as semi-finalist of the top industry innovation award in this year's Entrepreneur 20X (E20X) competition at HITEC Dubai.
Selected by an expert panel of judges comprised of hotel technology professionals, S-Rate was honored with the Judge's Choice Semi-Finalist Award, which recognizes the most innovative hospitality technology startup solutions each year.
The 2022 E20X competition took place on Wed, May 25 at HITEC Dubai, and featured presentations by nine competing startup companies, S-Rate was ultimately selected following a presentation by the company's CEO, on the advanced suite of location-based hospitality frontline employee rating services..
"We couldn't be more honoured to have been again singled out by industry experts as one of the most innovative technology solution this year," said the CEO and co-founder of S-Rate, "The recognition we received today is welcome validation that our solution that was developed specifically for the hotel industry has the potential to meet the current Employee engagement challenges."
The prestigious E20X Award comes on the heels of S-Rate also being named a top finalist in the ATM Draper-Aladdin Startup Competition, which saw a selection of the most innovative travel and tourism start-ups deliver pitches on the Arabian Travel Market Travel Tech Stage earlier in May.